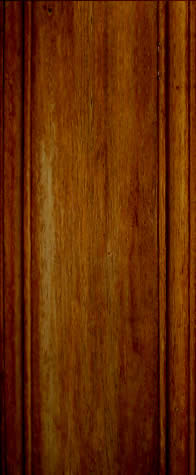 MR. MANSELL

ELLINGTON  SCHOOL  PE  TEACHER

1987-2016

Do you know any Veterans?  


It doesn't have to be Veteran's Day to express your gratitude.
As Americans, we enjoy so many liberties that sometimes we take for granted.  With all of the conflicts happening around the world, including here in the U.S.; It's important we remember the ultimate sacrifice that some our service men and women are paying so we can enjoy the freedom that so many people around the world are neglected.

    I really loved my job at Ellington!  I've been the gym teacher at Ellington since the 1987-88 School year.  I love lots of things about Ellington.  One of my favorite things is greeting the students each morning.  I really enjoy making everyone smile.

    I drive 80+ miles to Quincy every morning, as I live in Jacksonville, Illinois.  I am married and have two daughters.  Mrs. Mansell, my wife also teaches and is at the Illinois School for the Deaf in Jacksonville.  We have two daughters, Rachel & Hannah.  

      During the summer I enjoy spending time with my family.   We love going on vacation in both northern Michigan and Maryland.  I grew up near Chicago and I have 3 brothers; Rich, Bob, and Mike.  My favorite sport was always Wrestling (Not WWF).  Here are some of my "other" favorites.

Sports Teams: 

Football (Chicago Bears), 

Baseball (Chicago White Sox & 2005 World Series Champions), 

Basketball (Chicago Bulls), 

Hockey (Chicago Blackhawks & 2010, 2013, & 2015 Stanley Cup Champions), 

My favorite number is 3, 

My favorite Color is Red, 

Food is a tie between Crab Legs & BBQ Ribs.  

My favorite expression is - what else: ... but A Smile & My birthday is December 10th.

      I always enjoy making people smile!  My Mom & Dad would always tell me that feeling good about yourself is great; but getting someone else to feel good or "making someone else's day" is even Better & is one of the most important things in life.  In gym class, I always stress to do your best, rather than to be the best!  At Ellington, it's important that everyone realizes that they are special, because they truly are!   Everything I teach centers around self-esteem/growth & development.   I really try and build relationships with the students to get them to believe in themselves as that's the true building block to success.

    Over my 29 years in Quincy, I've been asked about interest in at least 2 dozen other jobs; but you know everyone says that if you like your job you're lucky.   Well, I guess I won the Lottery.   Ellington was my Lottery ticket.  The relationship I have with the students, the parents, and the Faculty are 2nd to none.   Simply put: They are my Family.   I've always listened but in the end ... stayed at Ellington.  At the end of this past School year however; I had another call and again I listened to what they had to say.   As you now know, in the end after my wife and I discussed everything I decided to accept their offer and my new position.   Everyone that knows me, knows that I love kids and whatever the  activity I do I go out of my way to include everyone; which means adapting many a lesson.  QPS is blessed to have such Outstanding Para-Educators, I enjoy working with our paras and one on one aides so that Every Child has that feeling they are no different than anyone else in regards to how they apply their effort and thus how they feel about themselves.   It is because of how well we all work together, that I've been so successful in getting all our students to feel so good about themselves!   It's not that they love PE; they love the fact they actually realize their "Best" is really good enough and improvement is all we're looking for down the road.  I'll have to keep this in mind and tap into my experiences to work with my new peers and get the most out of my new students.   I just believe if you make a kid believe in themselves; they'll do the world for you.  Effort will equal results; but self-esteem will trump all.   

    In my new position, I will be the Physical Educator at the Illinois School for the Visually Impaired in Jacksonville.  Instead of driving just shy of 200 miles a day, I'll drive about 3.   By taking this position, my wife and I will have the same breaks, (Spring, Holidays, etc) as that was not the case when I was in Quincy.  I will once again be teaching Physical Education but just not to Elementary students.   I'll be teaching/working with students from all ages and abilities from 4-21.  I am really excited to begin this new chapter in my life, while also sad to leave my last one behind.  I know I'll get the chance to come back and see Ellington again before they close the doors and open the new Schools; but it won't be soon enough.   

      Before I came to Ellington I served in the Marine Corps.  I remained Active in the Reserve Program.  Then in 1991, I was called away from Ellington and "Activated" back to Active Duty with the Marines to serve in the 1st Gulf War.  In the Gulf, I learned and realized a lot of things.  I also truly realized how special friends and family really are.  Sometimes, you never realize how important someone is until they are taken away from you.  I always treasured my time here at Ellington and I was really excited when I returned "Home" to my Family both @ Jacksonville & @ Ellington!  

Ellington is one great big family; from the teachers to the students, and from the administration to the parents.  I'm very fortunate and grateful to have been a part of such an Outstanding Staff; thank you for all of your support!  

I Love You All!

Always,  


On a More Personal Note:

I would like to extend a special thank you for all of you that have extended their prayers and support for my family.  Over the past few years, I've lost some very important people in my life to Cancer. 

It's these times that made me really reflect on how valuable the time we have with each other really is.  As you've see on my web site; I post several "quotes".  The following Quote is my personal favorite, and it's so relative, not just today, but EVERYDAY - for everyone.

Remember This:

People will always Forget what you said.  

People will always Forget what you did.  

People will always Remember how you made them feel!

==============================================

Self-Esteem & Self Worth is So Important!

Compliment someone today.

============================================================================================

OH, in case you missed it....

The CHICAGO WHITE SOX  WON  the WORLD SERIES in 2005!!!

The CHICAGO BLACKHAWKS  WON  the STANLEY CUP in 2010, 2013, & again in 2016!

&  My Beloved Chicago Bears even made it to the Super Bowl a few years back!!!

Watch us come back Strong in '16!

(What can I say - I'm a True Fan!)